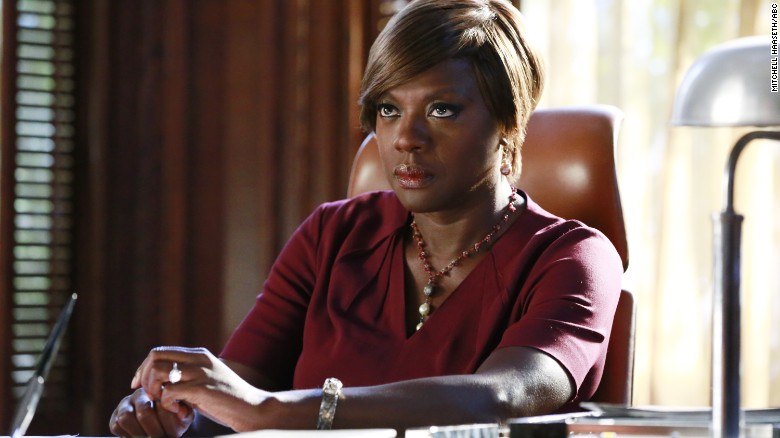 Viola Davis has been killing it in ABC's "How To Get Away with Murder" for five seasons and she's ready for more.
As the network contemplates the future of the show,

On the series, Davis' character plays mentor to group of young, trouble-prone law students. "These kids are bad. Wouldn't you agree with that?" Davis joked.
"I think Annalise is badass," added Davis, who has won an Emmy and Screen Actors Guild award for her role in the drama. "I think she's the most misunderstood woman on television."

The legal thriller, which was created by Shonda Rhimes, still has a devoted following despite a drop in viewership.

Broadcast networks are expected to make decisions on renewals and cancellations ahead of TV Upfront presentations to advertisers scheduled for later this month.
ABC's panel takes place May 14.
Davis, who is currently the narrator of a new documentary about diabetes funded by Merck, "A Touch of Sugar," said in this next chapter of her career, she hopes to continue pursuing projects she's passionate about.
This is one of the reasons she launched a production company, JuVee, with her husband Julius Tennon, which announced a first-look deal with Amazon Studios last year.
"I want to change the narratives for people of color," Davis explained. "That's my legacy. I no longer just want to be a social message, a social image. I don't want to be magical."
"When you put pen to paper and you write a story and you start with once upon a time and you lean in, all people want to hear is a great story," David added. "I want to believe that my face is in there or someone that looks like me or my daughter. That's it. That's all that I want