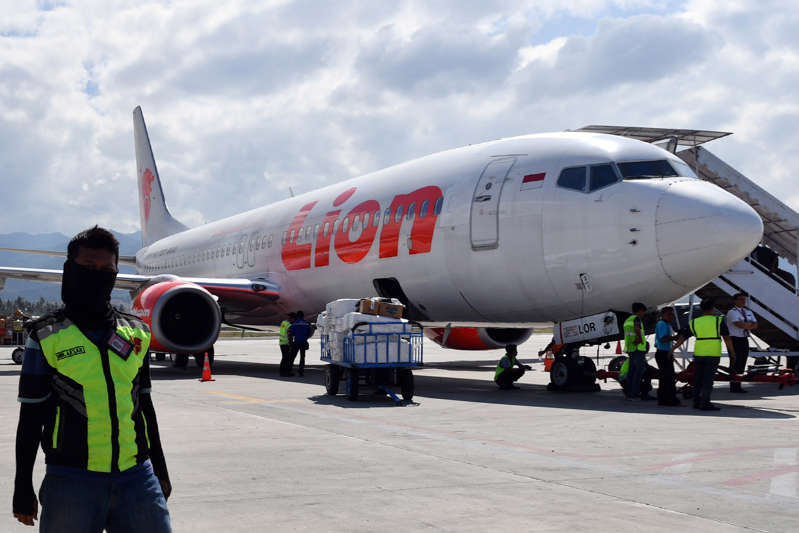 A Lion Air passenger jet has been involved in another accident -- just a week after a plane from the Indonesian airline crashed with the loss of all 189 people on board.
In the latest incident, the jet clipped a pole as it taxied to the runway at Bengkulu airport on Sumatra island ahead of its flight to Jakarta.
The plane's left wing was visibly damaged, forcing all passengers to disembark. They were flown to the capital later Wednesday evening aboard a different aircraft.
Lion Air spokesman Danang Prihantoro said all 143 passengers and seven crew were safe.
"Lion Air apologises to all passengers for any inconvenience... it has sent a team to inspect the aircraft," the spokesman said.
The transport ministry said it would launch an immediate investigation.