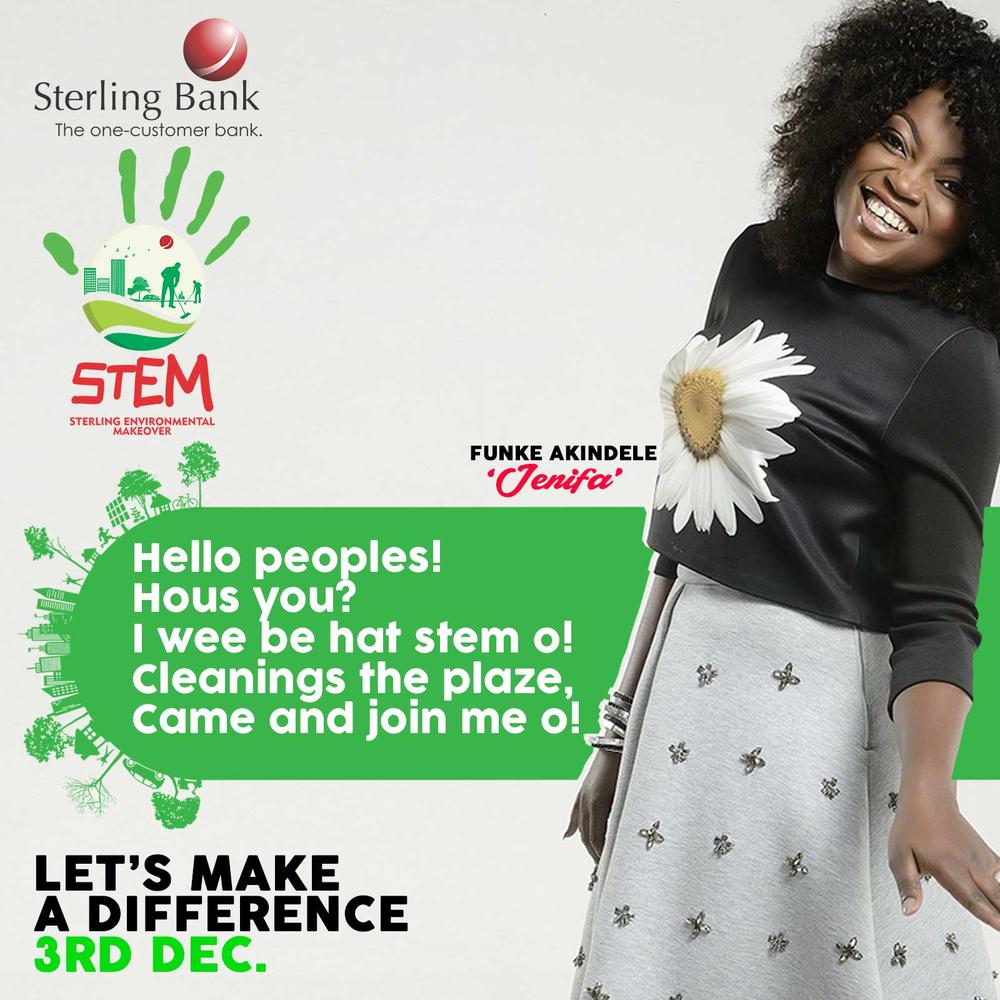 Popular actress; Funke Akindele will join Sterling Bank this Saturday, December 3rd, 2016, at 7am for the Bank's quarterly national cleaning exercise under the "Sterling Environmental Makeover" (STEM) series. The lead actress is scheduled to lead the Lagos leg of the exercise at Oyingbo Market.

Date: Saturday, December 3rd, 2016.
Time: 7am

The exercise, which is in partnership with the officials of the Lagos State Waste Management Authority (LAWMA), KPMG and Wecyclers will hold simultaneously in Oyo, Delta, Enugu, Rivers, Ekiti, Kaduna, Abia, Ogun, Osun, Sokoto, Kano, Kwara and Plateau states in collaboration with the relevant regulatory agencies on environmental management.